Sriparna Saha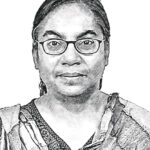 Sriparna Saha is an architect and travel-writer.
She started traveling to the Himalayas since she was a child. Her travel and work has taken her to the Himalayas in Sikkim, West Bengal, Himachal Pradesh and Uttarakhand.
She has finally made Dehradun, Uttarakhand her home.
She is passionate about renovating ancestral old pahadi homes into ethnic unique homestays which provide a natural source of income to "pahadi  log" and helping the cause of heritage conservation in the Uttarakhand Himalayas.
Udayan Saha
Udayan loves to travel and write. Starting with Dhanaulti in Uttarakhand, in India, he has traveled to Himachal Pradesh, Punjab, Rajasthan, Gujarat, Madhya Pradesh, Maharashtra, Andhra Pradesh, Karnataka, Tamil Nadu, Orissa, West Bengal, Sikkim and Jharkhand.
He has also traveled internationally. He has been to Japan, UAE and the US. Udayan started with writing diaries as a hobby. He has been updating his travel writings through blogging (http://titostotos.blogspot.com/). 'Tito' is his family nickname, as is common in Indian families. 'toto' means travel in Bengali. He has participated and won awards in several international essay competitions, the first being, the GoI Peace Foundation Essay competition at the age of 10. He has also won the 1st prize in Queens Commonwealth Essay completion, Bow Seat Awareness Essay competition (more to be listed).